Welcome To
Beverly Rineck's Real Estate Blog

"At the Heart of Real Estate in Mesquite, NV!"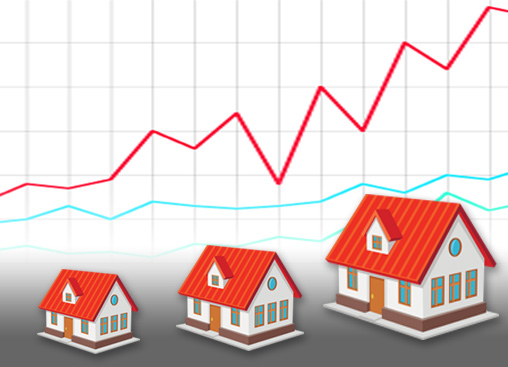 June 16th, 2015
3 Steps to Choosing the Right Plants for Your Patio
June 9th, 2015
Support Bumblebees by Providing Forage in 3 Seasons
June 2nd, 2015
See How to Turn a Small Outdoor Room Into a Peaceful Retreat
May 26th, 2015
How to Spruce Up Your Patio for Summertime Fun
May 19th, 2015
Dream Spaces: 10 Secluded Garden Nooks
April 28th, 2015
Nevada Housing Division announces Home Is Possible For Heroes (HIP-H)
We're proud to provide the dream of homeownership to our HONORED VETERANS!
The Nevada Housing Division, a Division of the Department of Business and Industry, is pleased to announce the launch of Home is Possible for Heroes (HIP-H) program which will launch on December 1, 2014 and will replace the former Hero to Home program. Also, with the passage of the Heroes Assistance and Relief Tax Act of 2008, all exemptions temporarily offered to Veterans are permanent.

Key Benefits
Below market 30-year fixed interest rate - current rate click here

No first time homebuyer requirement

Can be combined with the Mortgage Tax Credit (MTC) program to provide even more savings, qualified veterans receive a $400 discount off MTC fees
*** This program does not include down payment assistance and is not eligible for use with conventional loans
Starting May 1, 2015
Provides a grant up to 1% of the home loan amount that can be used for closing costs
Program Requirements
Minimum credit score of 640 for government insured loans and 660 for manufactured housing

Must meet normal government underwriting requirements

Qualifying income on mortgage application must be below $95,500

Home price below $400,000

Home purchased as primary residence
Available for:
Veterans who have been honorably discharged

Those serving on Active Duty

National Guard service personnel

Surviving spouses
Click here to visit the Nevada Housing Division Website
March 27th, 2015 By Jaymi Naciri
Color Trend: Sage Green
Gray continues to invade every space and surface of our homes as the modern-day neutral (aka beige replacement). But other hues continue to bubble up, providing options for those looking to inject a little personality into their space. The latest color trend: olive green.
"This cool, muted shade has been popping up everywhere, from our favorite bloggers' pads to the design magazines we pore over each month," said One Kings Lane.
Ask Huffington Post and they'll say that sage green is always a good choice, no matter the prevailing trends. "Sage green hues are perennially popular because they work like a neutral while still adding a little color to a space," they said. "They also come across as soothing."
Here are a few of our favorite ways to show off your sage.
Sage green kitchen cabinets play nice in a gourmet kitchen, pulling together high-end countertops, a rustic ceiling, and commercial stainless steel appliances.
In a light and bright space, sage green is the perfect foil for an otherwise white color palette.
Or, use sage in one key area to make your island even more of a centerpiece.
Sage walls in a large living room give the space a bit of intimacy and luxury.
A darker sage creates a moody space and sets the foundation for eclectic décor.
In a bedroom, sage provides a soothing tone. For a little extra pizzazz, go with a sage-based metallic wallpaper.
Don't want to paint the walls? Use sage on your built-ins.
Paint the interior a bold shade or wallpaper it in a graphic print to create a standout piece.
Sage green in a bathroom invites a spa feel and integrates a little color without being too bold—a look you can achieve with paint or tile.
See more ideas for incorporating sage green into your home on Houzz.
Published: February 23, 2015 on http://www3.realtytimes.com/
Use of this article without permission is a violation of federal copyright laws.
March 20th, 2015 By Carla Hill
Creating Traditional Style
Are you moving into your dream house or dreaming of finding it? If you are like most potential homeowners, you are already designing and decorating the home in your head!

HGTV.com gives a history lesson on Traditional, saying, "Traditional furnishings can hail from England in the 18th century, the French countryside, or even the exotic lands of the East. Among the most popular traditional styles today are 18th-century English, 19th-century neoclassic, French country, and British Colonial revival. "How can you make your new home a stand-out with Traditional style? Traditional design is characterized by tailoring, elegance, and an overall finely-crafted style.
In order to achieve a traditional look, consider a few of these tips:
Old with New: There is a fine line between Traditional style and other design ascetics, such as "Old World", but if used sparingly, antiques have rich and intricate woodwork, a great compliment to the Traditional style.
Color: Traditional design can be taken in numerous directions, depending on the homeowner's particular taste. Some opt for soft, calming palettes, while others aim to please with sharply contrasting black woods paired with the neutral tones. Whites, creams, greens, and neutral tones are favorites of this style. Regardless, all Traditional designs reflect order, precision, and tailoring. There is nothing ostentatious about Traditional homes.
Fabrics: If any design could be, this style is the Capricorn of the design world, being practical and well-thought out. But that doesn't mean "boring." Don't be afraid to mix fabrics and textures. When it comes to chairs, rugs, and carpet ... think "formal". Tailoring is key. Window treatments should be perfectly fitted, and made of rich, luxurious fabrics.
Furniture: Traditional is orderly, yes, but it is not cold. Create intimate sitting areas with your furniture. Warm up areas even more with woodworking. And have your rooms open to the outdoors with perfectly chic French doors.
To find great design ideas, consider picking up a copy of Traditional Home magazine, which features some of the best Traditional homes across the nation.
Style is what you make it. Don't ever feel obligated to follow someone else's "rules" of design. Mixing and matching design styles can be a fantastic way to make your home your own. Decide on your own signature style and your home will surely reflect your unique personality.
Published: September 23, 2010 on http://www3.realtytimes.com/
March 13th, 2015 By Jaymi Naciri
The $50, $500, $5,000 Bathroom Remodel
Looking to redo your bathroom? We'd all love one of those giant showers with the all the jets everywhere and a big soaker tub for two. Throw in some new cabinets while you're at it, and sparkly finishes to replace your old, rusted ones. Sounds good, doesn't it? But not everyone has the budget to support that expensive reno. The good news is you can make an impact on your bathroom even without big dollars. Here, we lay out some options for a $50, $500, and $5,000 bathroom renovation budget.
The $50 Bathroom
The biggest bang for your buck with a $50 budget will be in changing your paint color. You can get a gallon for as little as $20, plus another $20 or so for supplies if you keep them to a minimum.
Or, if your cabinets are looking a little tired, pick up a quart of good paint and transform your space. Then, swing by Target and pick up a couple of $5 bath towels. Quality is less important than color since these will just be for display. Anna's Linens is another great place to find a bargain, like these $3 bath towels and $5.99 bath rugs.
If you are a DIYer with a good eye for a deal, you might even be able to pull off a flooring redo in a small space. Check Lowe's and Home Depot for closeouts, clearance, and overage returns. Your local flooring shops may also have some merchandise they are willing to discount. Tile Clearance is another great place to look for everything for floor tile to wall tile and deco inserts.
If the only thing you really want in your bathroom is a more luxurious shower, try this five-spray WaterSense showerhead, $32 at Lowes.
The $500 Bathroom
At $500, you can replace a vanity, flooring, refresh your tub, and make your bathroom prettier and more functional. But, as Huffington Post advises "prepare for a lot of DIY. You can make a lot of updates to your home on your own with great success. But there are some projects you should leave to the professionals. Electrical and plumbing projects, for example, are complicated -- and doing them incorrectly can lead to additional repairs and additional costs."
A new single vanity can be found at Lowe's for as little as $119 on sale. A faucet will cost you a few bucks more. You can also replace an outdated wall mirror with smaller framed option like this $29 espresso framed mirror. And don't forget about the lighting. New vanity lights can cost less than $100 and do wonders for the modern livability of your bathroom.
A more luxurious spa experience can be had with a $79 TotalSpa 3-in-1 Hand Shower Slide Bar with Body Jets
The $5,000 Bathroom
The average bathroom remodel (and we're taking a total overhaul) costs about $15,000. But for one-third of that, you can achieve a great result.
The tricks for remodeling with a $5,000 budget are the same as for $50 and $500: 1) Make smart choices for the highest impact for your budget; 2) Research, research, research; 3) The more you do yourself, the more you get. You may choose to outsource the tricky stuff like plumbing and electricity, but demo and tiling are two things you can help with so you have more money for other cool stuff, like this $1000 American Standard soaking tub.
Too much of a splurge? You can scale back to this Kohler soaker tub for $634. Either way, you've upgraded your bathroom to more of a spa experience. Prefer to upgrade your shower instead? A multi-jet panel will turn it into a vertical spa.
Float your vanity for $1,500, choose a standout color for $1100 or express your classic side with two espresso single vanities side by side for $406 each. Tile your floor, shower, and all the way up your walls if you so want. By selecting a more budget-friendly tile and using the good stuff for accents, you'll make it go farther. Or, forgo broad use of tile and choose key areas to add in rich detail.
Get more information about bathroom tile here.
Of course, if you really feel like expressing yourself through a few stellar items, there is always the Neorest 550 toilet, priced at $2,992. With a dual flushing system, a programmable nightlight, hands-free automatic flush, an integrated warm air dryer, and a built-in air purifying system, what could be better?
Want more ideas? Check out this Better Homes and Gardens video on remodeling a bathroom for under $5,000.
Published: February 23, 2015 on http://www3.realtytimes.com/
Use of this article without permission is a violation of federal copyright laws.